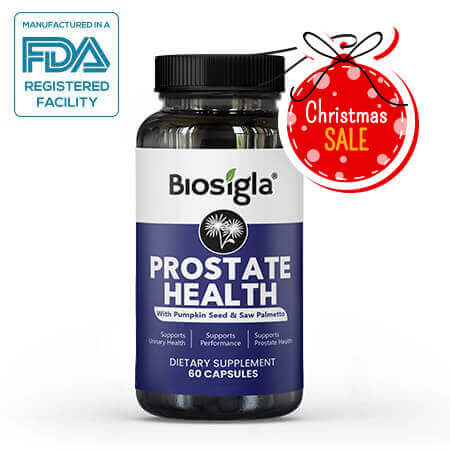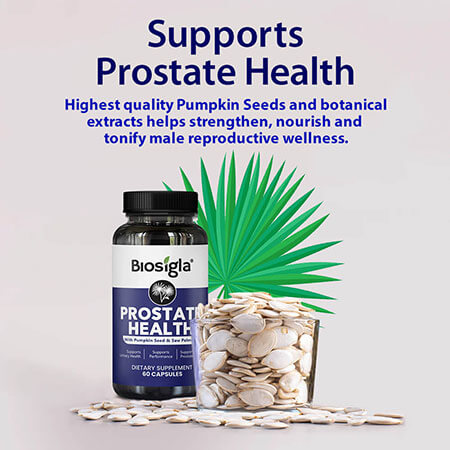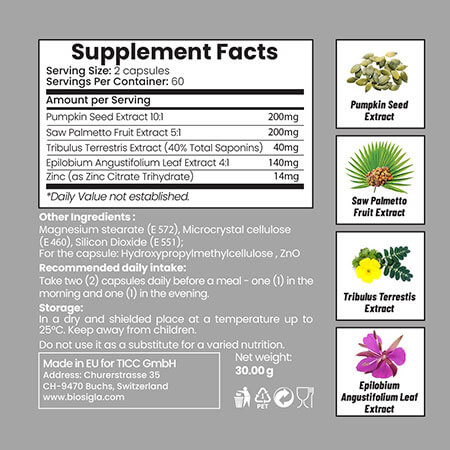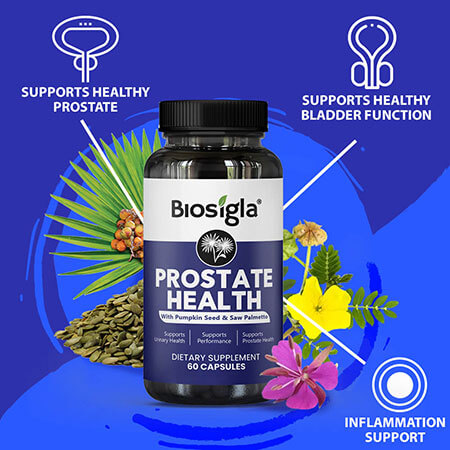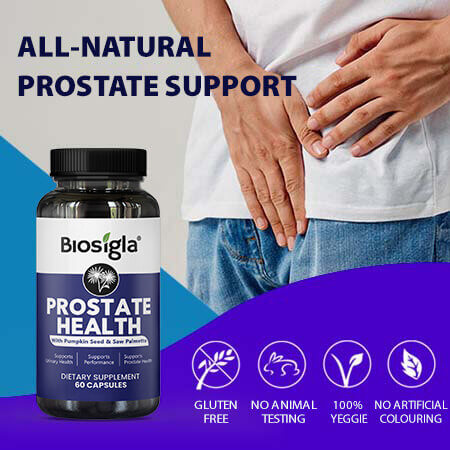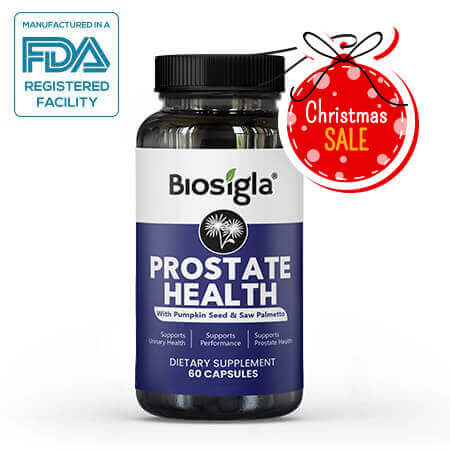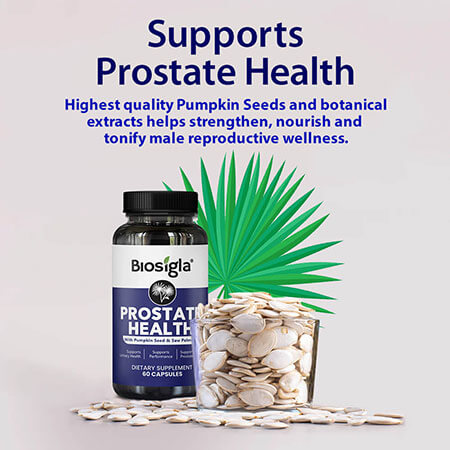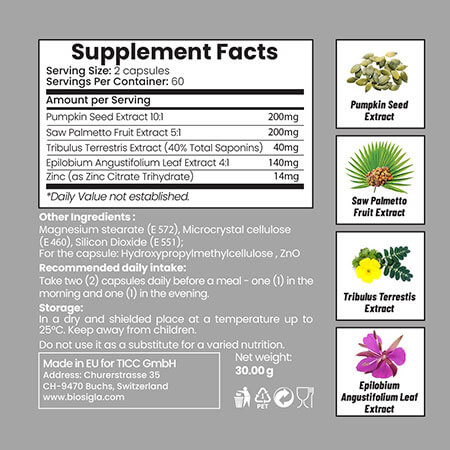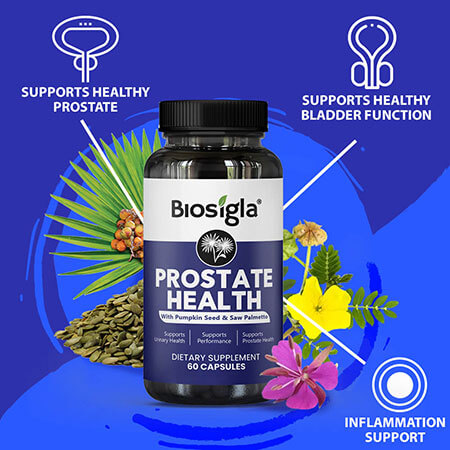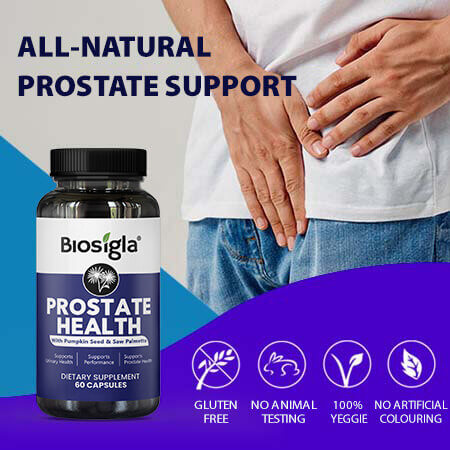 Prostate Health - Supports Male Reproductive Function

361 Reviews
Living a life filled with frequent bathroom breaks can be embarrassing and stressful. Take control of your body with Prostate Health by Biosigla. Maintaining normal prostate function may help reduce nighttime bathroom trips and you'll wake up feeling more rested. Stop spending all your time running to the bathroom and live the life you want with this powerful prostate supplement for men.
Supports prostate health
Promotes urinary and bladder health
Encourages healthy inflammatory response
Antioxidant protection
Supports healthy immune system




Choose your package
Free shipping for orders above ₱1500
JUST 2 CAPSULES TO ENJOY ALL THESE BENEFITS!
Supports a Healthy Prostate
Saw palmetto, Tribulus Terrestris and Pumpkin Seeds have been touted for their positive role in male reproductive health and supporting healthy prostate function.
Supports Urinary Tract Health
This formula of botanical extracts and plant sterols support urinary tract health and help tonify bladder frequency.
Inflammation Support
Standardized extracts of Epilobium Angustifolium shows positive impact on the bodies ability to respond to inflammation. Epilobium Angustifolium and Zinc in this formula taken daily can support inflammatory symptoms and help lubricate and sooth aches and discomfort.
Antioxidant Protection
This densely nourishing formula provides copious antioxidant nutrients via botanicals and dietary ingredients for advanced free radical scavenging impact.
Pumpkin Seeds Extract
Pumpkin seeds are rich in zinc, carotenoids and phytosterols – compounds thought to support prostate health. There is more zinc in a healthy prostate than in any other body area, but levels are lower in men with BPH or prostate problems. Pumpkin seed Extract might reduce the risk of BPH.
Saw Palmetto Fruit Extract
Saw palmetto is used to treat benign prostatic hyperplasia (BPH), a non-cancerous prostate gland enlargement. It is known that saw palmetto may affect the level of testosterone in the body, and perhaps reduce the amount of an enzyme that promotes the growth of prostate cells. Saw palmetto also has an anti-inflammatory effect on the prostate. It also prevents hair loss.
Tribulus Terrestris Extract
Stimulates the production of the Luteinizing Hormone, which increases testosterone production. Tribulus Terrestris Extract has a sweeping role in both immune support and prostate health. It supports healthy prostate function and delivers antioxidant polysaccharides to help protect against free radical damage.
Epilobium Angustifolium Leaf Extract
Epilobium Angustifolium Leafs are used to improve prostate health and balance hormone levels. This prostate formula is a natural way for men to support their overall health. It supports the prostate and bladder and helps sleep through the night.
Zinc
The most abundant mineral in the prostate, vital for maintaining prostate health and combating BPH. Ensuring adequate daily amounts brings peace of mind that your reproductive health is getting the nutrients it needs to thrive.
If You're Happy,
Then We're Happy!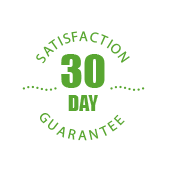 If You're Happy, Then We're Happy!
At Biosigla Supplements we believe optimizing your health should be simple. That's why we're committed to providing you with natural, high-quality supplements made with only the purest and carefully selected superfoods, botanicals, vitamins, and minerals formulated for optimal health impact and results.* We take quality to a new standard, our products go through inspections and certifications so you get the best product. Over 300,000 customers have made Biosigla a part of their daily routine. Join us today!
We take quality to a new standard, our products go through inspections and certifications so you get the best product.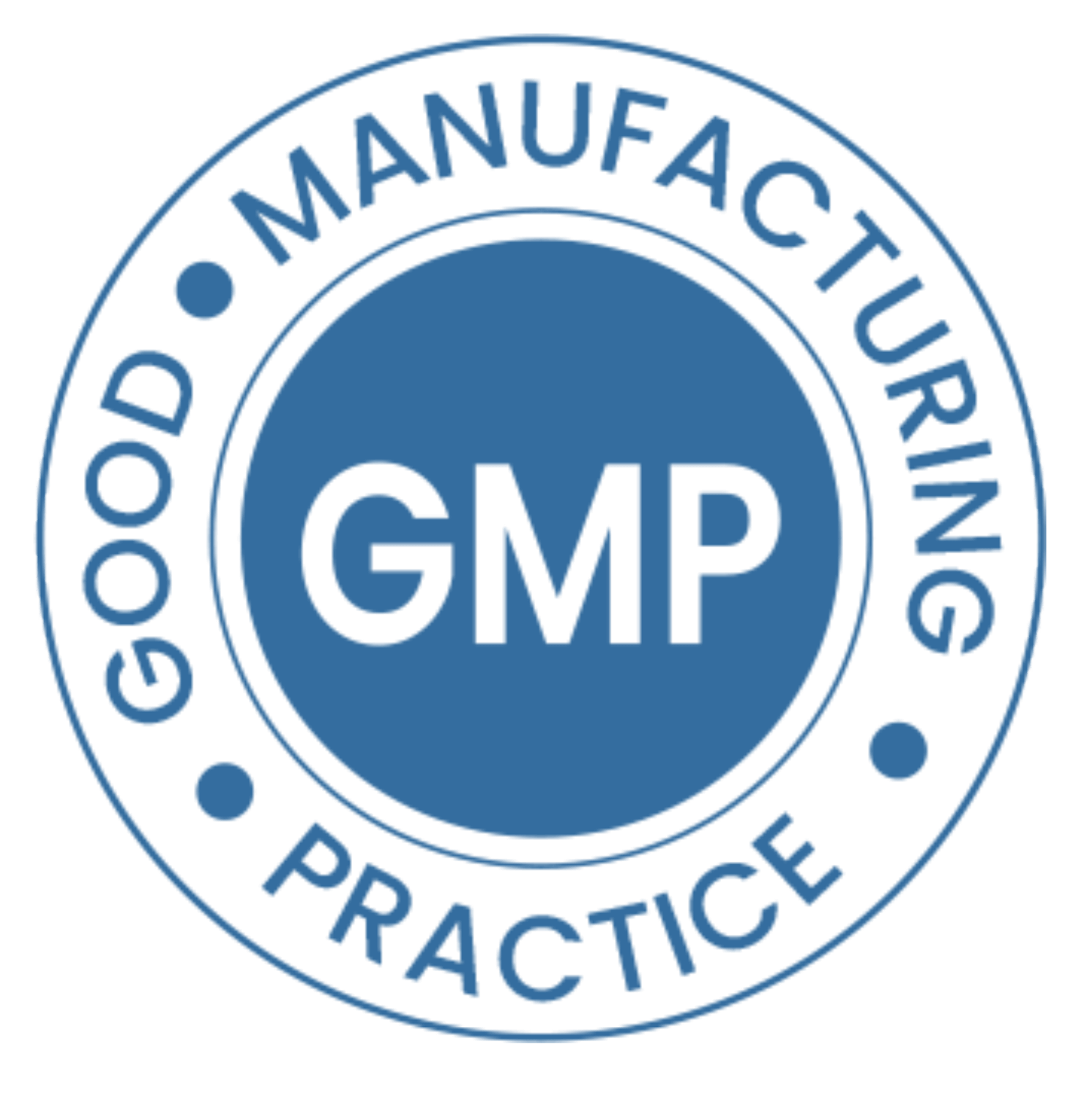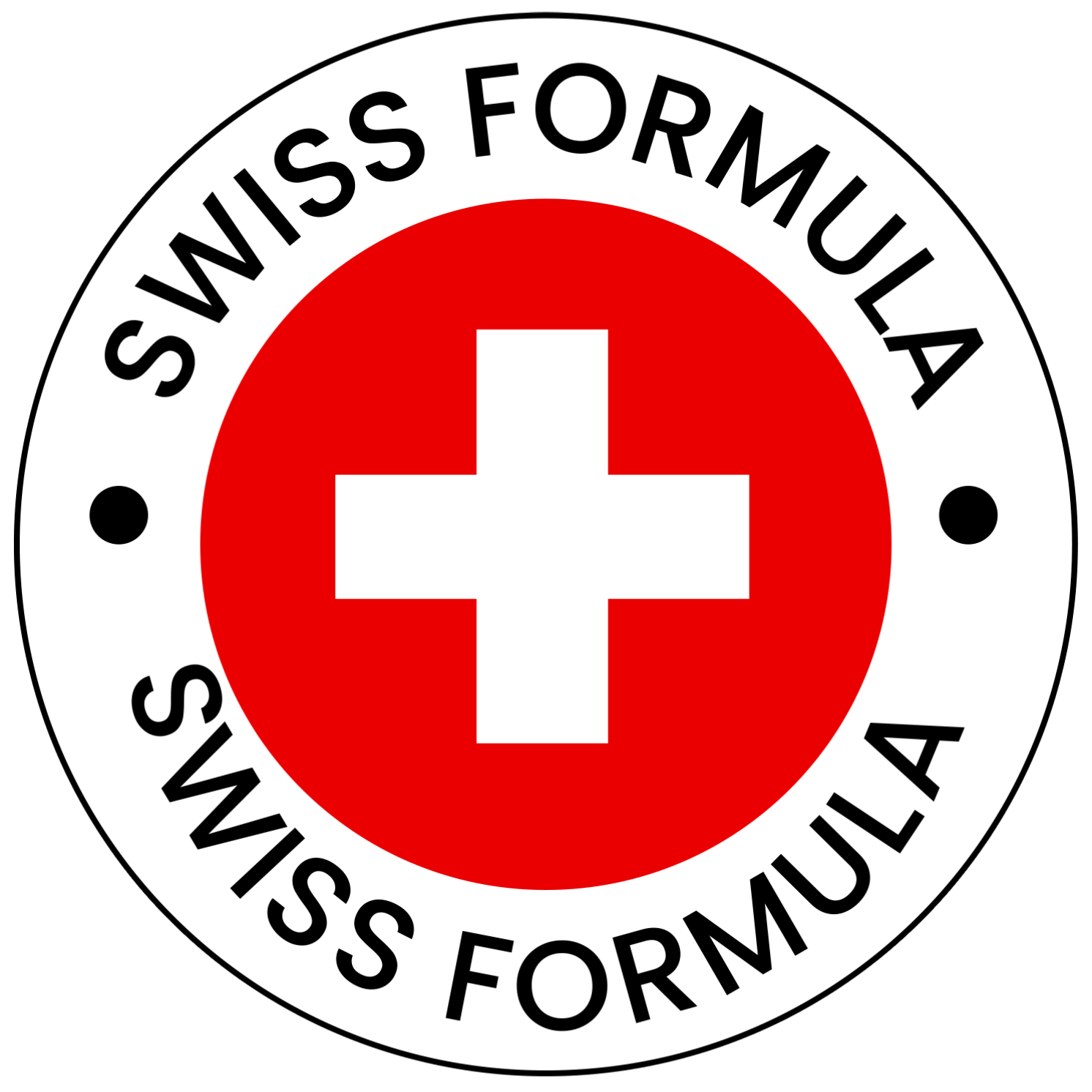 Success Stories
Here are some success stories from customers who use Prostate Health
"Works better than all others for me"
"This works better than the pills my doctor gave me. He gave me two scrips, one made me sleepy all the time and didn't help my prostate. When I take this I can sleep all night. Different things work for different people but this one works for me."
Mario M.
"No more nighttime bathroom trips"
"I usually get up twice a night for a trip to the bathroom and when I read the reviews, I thought this product might work for others, but certainly not for me. To my surprise, I was wrong! After the second day of taking these pills, I slept through the night."
Edward T.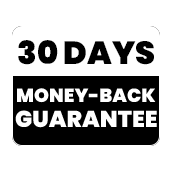 30 Days Money-Back Guarantee
We want you to be 100% satisfied with everything that you by from Biosigla.
If you are not completely satisfied with your purchase, we will refund your money in full or exchange the goods. All we ask you is to contact our customer service and then return the product to us.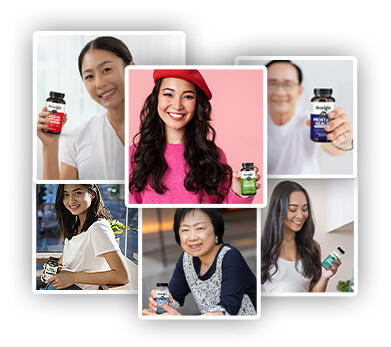 Customer Reviews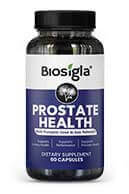 4.8/5

361 Reviews

85%

15%

2%

0%

1%
Of Reviewers Noticed a Decrease in Urination Frequency
Of Reviewers Noticed Improved Sexual Wellness
Of Reviewers Would Recommend Prostate Health to a Friend